N.S.PRO ZELOS 8 SERIES
---
OUTPERFORMS ALL OTHERS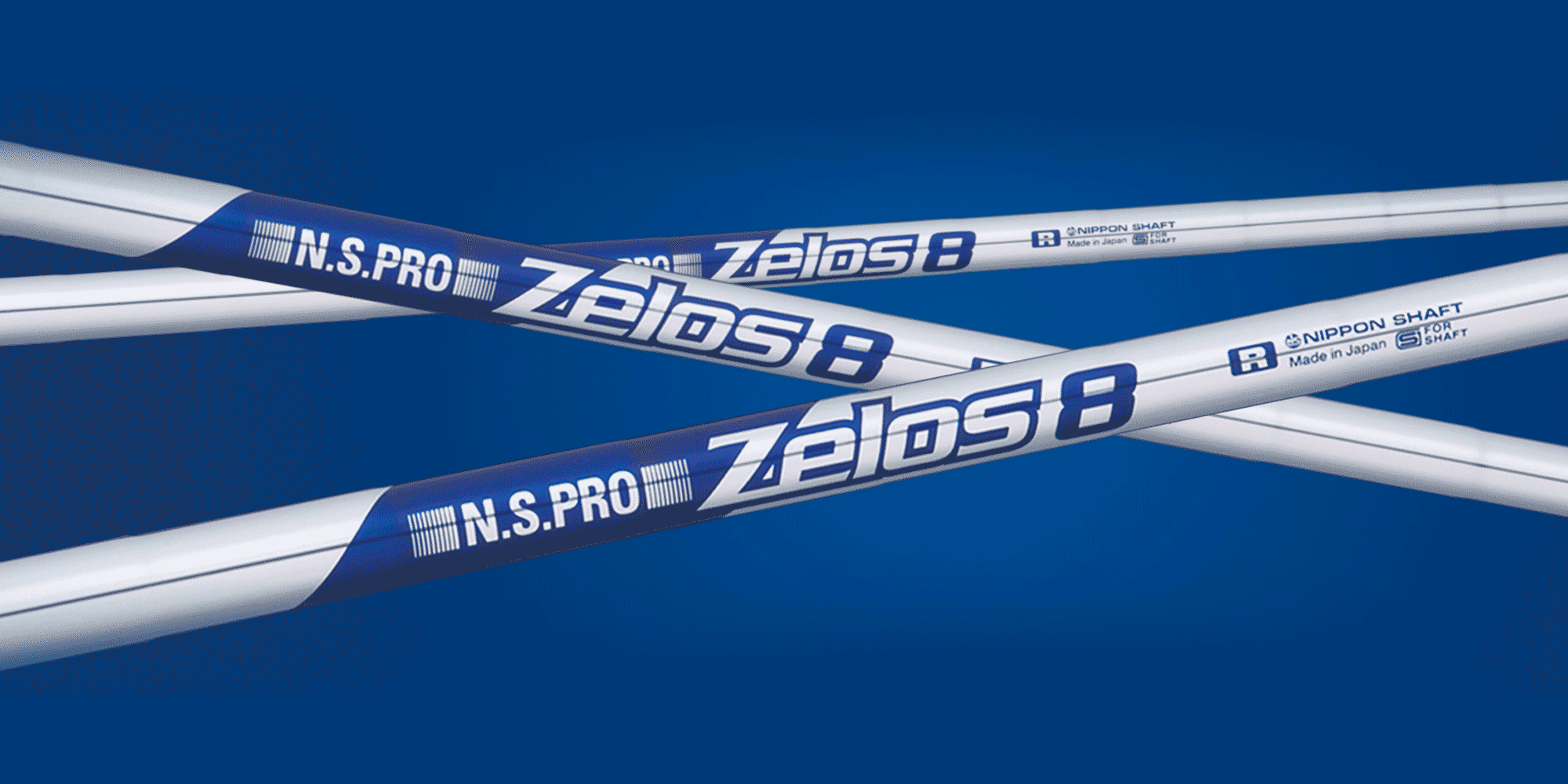 The N.S. PRO Zelos 8 employs newly developed, cutting-edge, high-intensity NZNS60 material that outperforms all other patented materials used in N.S PRO competitors' steel shafts.
In fact, it delivers the smooth control and performance of high-carbon material. The superior performance of its newly developed material contributes to a more stable swing and definitive impact.
Target Market:
• Players that would like to use steel shaft, but do not have enough power (swing speed).
• Current graphite shaft players.
• Golfers not satisfied with graphite shafts.
PRODUCT

FLEX

LENGTH
IN (IRON #)

WEIGHT
(G)

BALANCE POINT
(%)

TORQUE
(°)

KICK POINT

SHAFT DIAMETER
IN (MM)

BUTT

TIP

RI-4G15PRO

R

38.5-35
(#3-W)

51.2

TIP

0.570 (14.80)

0.355 (9.02)

SI-4G15PRO

S

87.5

2.2
BACKGROUND
Inspired by ZELOS, the Greek god of rivalry, the name ZELOS was chosen to encourage competiveness among steel-shaft users who relentlessly seek progress.

The N.S. PRO ZELOS 8 is designed with a low kick point and evenly distributed rigidity, which delivers more than ample flexibility from tip to butt. The ZELOS 8 is easy to handle with an extremely smooth swing and gentle touch, combined with the exact swing characteristics of a graphite iron shaft model.
TESTIMONIALS FROM INDUSTRY PROFESSIONALS