N.S.PRO MODUS3 TOUR 120
---
UNIQUE DEVELOPMENT CONCEPT DESIGNED FOR CONTROL
The benefits of the high quality and consistent performance of our award winning lightweight N.S. PRO 950GH series can now be found in our new series, N.S. PRO Modus³.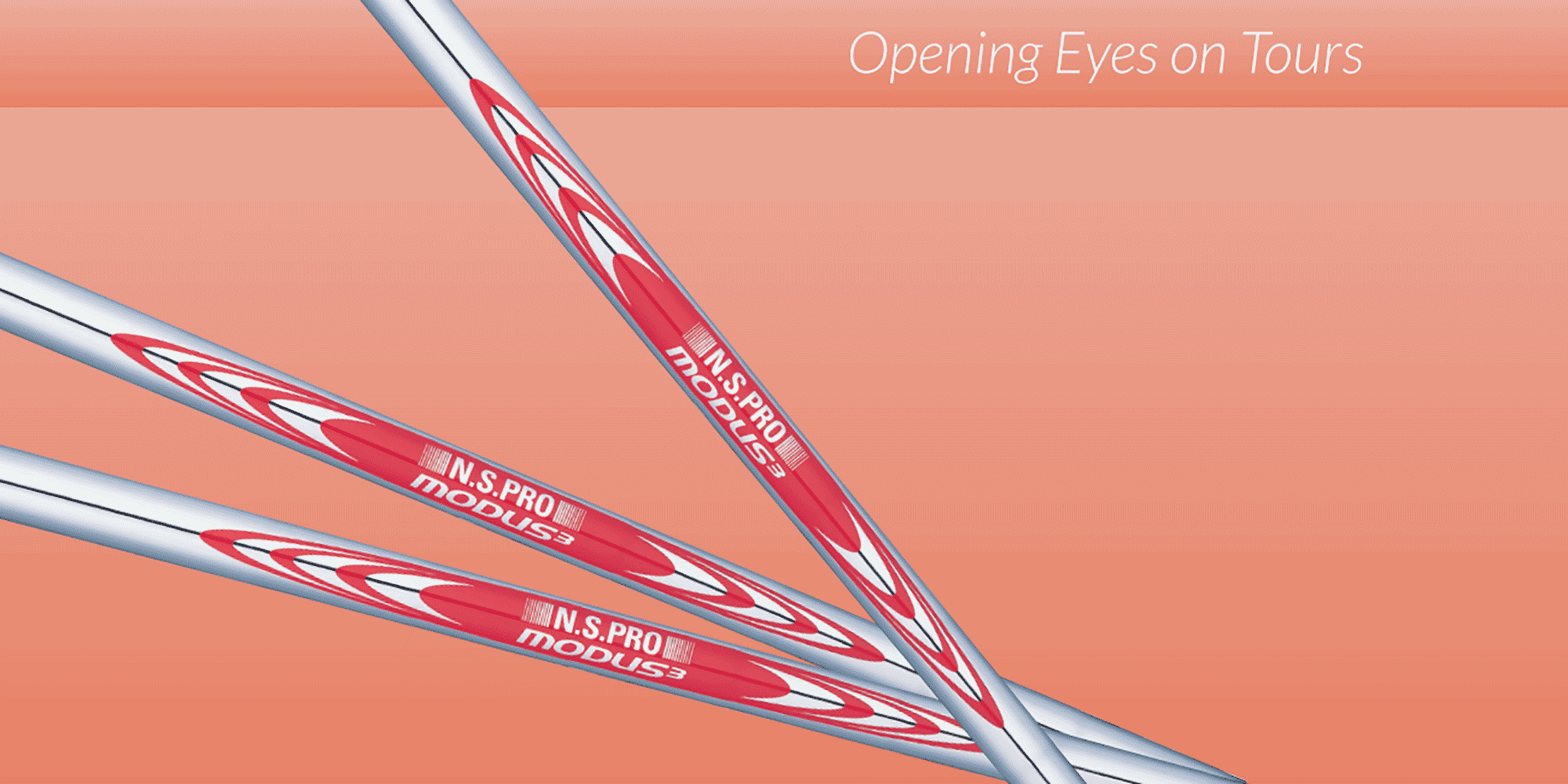 We are proud to introduce the N.S. PRO Modus³ Tour 120. The N.S. PRO Modus³ series shafts are popular with touring pros because they offer optimal performance in the three key areas:

• Desired trajectory as a result of the unique structure of a stiff tip section and softer mid section.
• Accurate distances due to the unique raw steel material and accompanying heat treatment.
• Tight dispersion coming from the exacting tolerances of the highest quality level.
High tip rigidity strengthens trajectory. The high-rigidity design of the tip steadies impact to help minimize unwanted spin and realize a stronger trajectory.
Low mid-section rigidity controls shaft flex. Low rigidity in the mid section improves shaft control so players with any swing tempo can more easily control their shots.
Low butt rigidity enhances comfort. Low butt rigidity improves swing tempo and contributes to a comfortable, smoother feeling upon impact.
PRODUCT

FLEX

LENGTH INCH
(IRON #)

WEIGHT
(G)

BALANCE POINT
(%)

TORQUE
(°)

KICK POINT

SHAFT DIAMETER
(IN)

Butt

Tip

RI-C13PRO

R

41~37(#2~#W)

Mid/High

0.600

0.355

SI-2E12PRO

S

114

50.1

1.7

XI-2E12PRO

X

120

50.2

1.6

XXI-2E12PRO

TX

126

50.4

1.5