N.S.PRO ZELOS 7 SERIES
---
WORLD'S LIGHTEST STEEL SHAFT!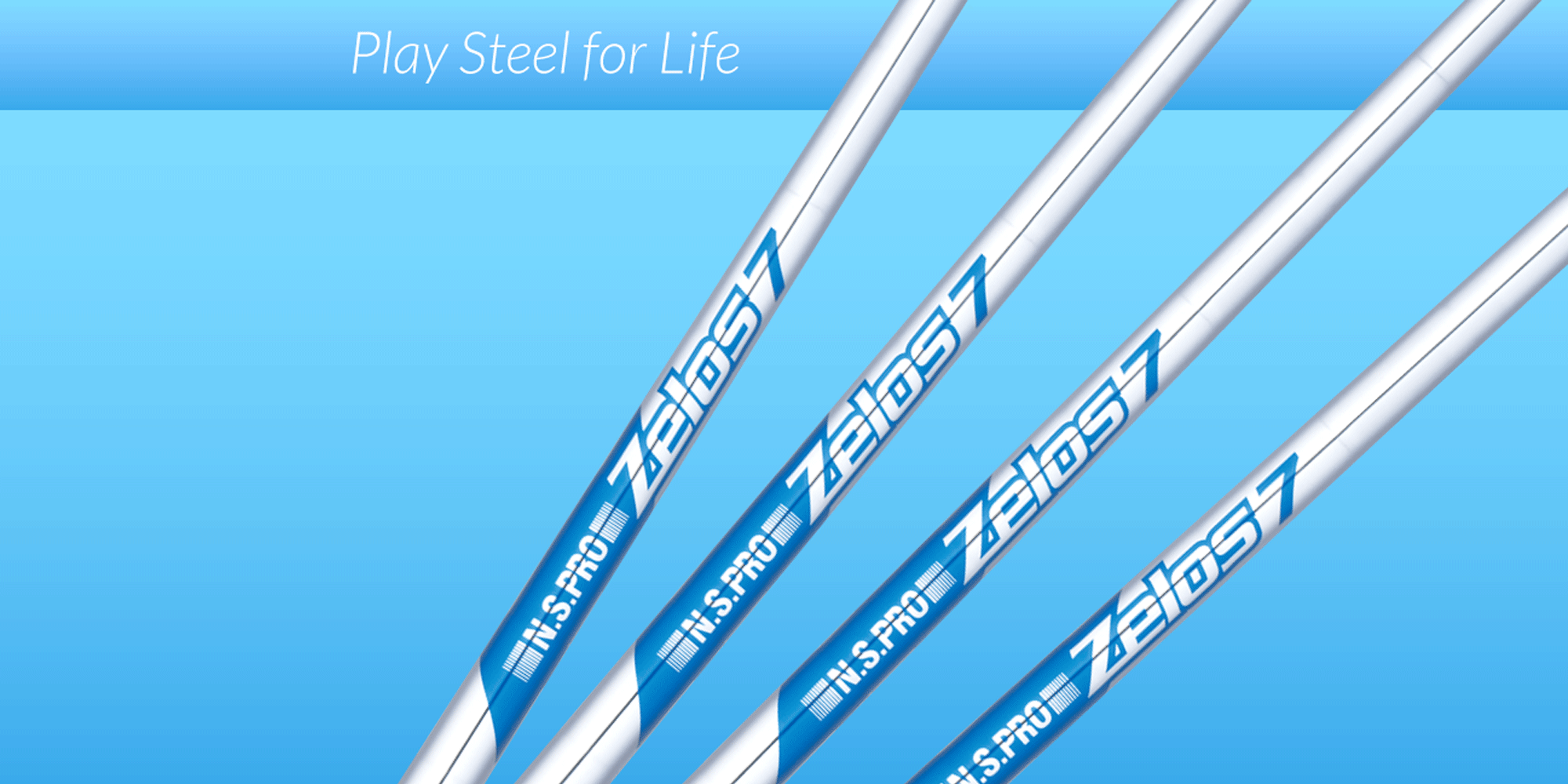 Light weight and strength have been mutually exclusive. Reducing the weight of steel has lowered its strength, increased the likelihood of breakage and reduced the pliability required to make dynamic shots. Two years ago, however, we committed ourselves to solving this dilemma by developing a new type of steel. Even though stronger steel commonly decreases flexibility, and greater flexibility commonly decreases strength, we set our minds on developing a steel material that would deliver both greater strength and greater flexibility. After a long, arduous struggle of trial and error, we finally developed a new material that offers impressive light weight, strength and tenacity — NZNS60.

We then concentrated our efforts on maximizing the new material's potential and invested our technological expertise, gained through extensive experience, to develop a 'light and pliable steel shaft'. After two years of continuous development effort, we proudly introduce a new Nippon Shaft ultra-lightweight steel shaft category!
---
Easy to handle with an extremely smooth swing and gentle touch, combined with the exact swing characteristics of a graphite iron shaft.

The stunning result is the N.S. PRO ZELOS 7, a new breed of shaft category that dispels the notion that "steel shafts lack shot distance in lieu of trajectory." This extraordinary steel shaft combines world-leading light weight with sufficient flexibility and a low kick point that contributes to stable trajectory. Generating trajectory without power loss, its sweet spot keeps the launch at the right height for each club to ensure accuracy and stability.
PRODUCT

FLEX

LENGTH INCH
(IRON #)

WEIGHT
(G)

BALANCE POINT
(%)

TORQUE
(°)

KICK POINT

SHAFT DIAMETER
(IN)

Butt

Tip

N.S.PRO
ZELOS 7

R2 = AI-3B14PRO

38.5~35.0(#3~#W)

51.6

Tip

0.570

0.355

R = RI-3B14PRO

74.0

2.8

S = SI-3B14PRO

77.5

2.6
Available in 0.370" (9.40 mm) on special order.
* The shaft torque value is theoretical and may vary from the value indicated to product specifications.
* Shaft weight is measured prior to cutting.
* R2 Flex Shaft is produced only upon request.
BACKGROUND
Inspired by ZELOS, the Greek god of rivalry, the name ZELOS was chosen to encourage competiveness among steel-shaft users who relentlessly seek progress.

N.S. PRO ZELOS 7 is designed with a low kick point and evenly distributed rigidity, which delivers more than ample flexibility from tip to butt. As the world's lightest steel shaft, ZELOS7 is easy to handle with an extremely smooth swing and gentle touch, combined with the exact swing characteristics of a graphite iron shaft model.

N.S. PRO ZELOS 7 employs newly developed, cutting-edge, high-intensity NZNS60 material that outperforms all other patented materials used in N.S PRO competitors' steel shafts. In fact, it delivers the smooth control and performance of high-carbon material. The superior performance of its newly developed material contributes to a more stable swing and definitive impact.
TESTIMONIALS FROM INDUSTRY PROFESSIONALS